In the world of cyberpunk, there are lots of car brands. From exclusive luxury cars from Herrera to the iconic sports brand Quadra. But my heart aches for the tiny and cramped economy car Maimai from the Japanese budget company Makigai.
IN The World of Cyberpunk 2077 Makigai is described as famous for its compact and cheap mass-produced cars. They are also known for their poor durability and low quality. But what does it matter when you can drive the cars up stairs?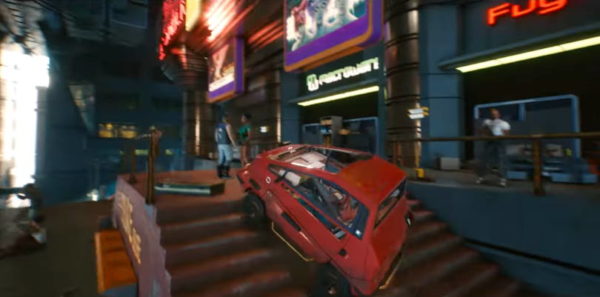 I am completely in love with the little microcar Maimai from Makigai. It completely screams rubbish, with its plastic chassis and thick small tires. That you look like sitting with your knees in the instrument panel when you drive is as charming as it is uncomfortable. But what does it do when you can drive up stairs?
Does it come in black? Is it decorated with wunder-baum?
If cheap budget cars are not for you, you can look forward to driving a real classic. CD Projekt RED has confirmed that they have partnered with Porsche to create a unique 911 Turbo from 1977 in the game belonging to none other than Johnny Silverhand. How to get your hands on this beauty is unclear, but expect to step over corpses to drive it here in Night City. Maybe Johnny's digital ghost knows where the keys are?