Westone Bit Entertainment, the studio that once stood for the popular Wonderboy, was in the early 1990s working on a brand new platform game: Clockwork Aquario. The game was intended to be released in the arcades of the time, but it never happened. During the test phase, when the game basically only had polish and balance left to adjust, investors pulled on SEGA and the memory of the game was quickly eroded by the ravages of time. VGChartz published a very readable interview with the creators Ryuichi Nishizawa about all the complications that led to Clockwork Aquario simply missing. It also highlights why it is now back, resurrected from the border to the game's realm of the dead.
The publishers ININ Games and Strictly Limited Games put their bags together and, with the help of Nishizawa and other former Westone Bit developers, took advantage of the game's source code that could still be saved. Together they rebuilt and supplemented it for modern gaming systems. Their hard work will soon bear fruit when Clockwork Aquario will be released sometime in the coming quarters. This is after a minor delay which hopefully means that the end product will be exactly as the developers had imagined almost thirty (!) Years ago.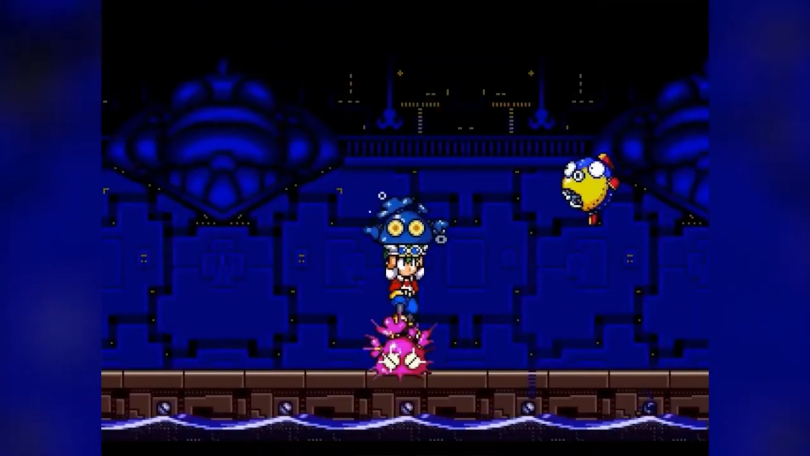 Since this is Strictly Limited, there is of course one physical edition on the horizon. Or more precisely three different ones: Limited Edition, Collector's Edition and Ultra Collector's Edition (ie the common names for releases from Strictly Limited). All editions remain to be pre-booked on the company's website, except for Switchens Limited Edition which is sold out. For those who do not ask for more shelf heaters, the game will of course also be released digitally. The PlayStation 4 and Nintendo Switch platforms apply.