September 9, 2014 was released Destiny. I bought the game on release night, along with a new Playstation 4. As soon as I got home I installed my new console and logged in to Destiny for the first time. What I did not know then was that for seven years I would log in almost daily and shoot evil space creatures with a friend.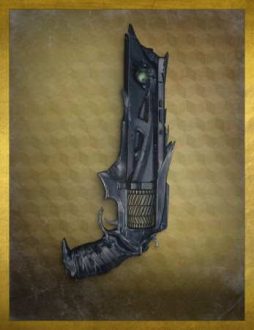 We met in the fall of 2014. Me and an acquaintance I persuaded to start playing Destiny needed help with a mission: the Thorn mission. We had tried it ourselves, but needed reinforcement. With broken pride, I asked random people in the game's social hub. Of all the players I contacted, only one person answered: a Hunter with an Alvis username.
We passed the Thorn quest that night with excited shouts of joy. Each Thorn fell into our inventory, but I got something more in return. A good rolled best friend and bromance that would last for several years.
This is my tribute to him, to Destiny and to friendship formed through challenges and common goals.
A celebration
Right now, Bungie is celebrating 30 years as game developers and fans can enjoy lots of awesome rewards in Destiny 2. It is a nostalgia trip wrapped in playful activities (both free and priced). Best of all, the anniversary DLC includes a fun new dungeon that rewards you with amazing weapons – and an armor inspired by Thorn! It's like Bungie spying on me and my friend over the years, listening to our old-fashioned whine late at night and then deciding to make an armor that matches the weapon that founded our friendship.
In any case, that's how I choose to interpret it. Right now, with the Bungie 30th Anniversary and The Dawning event, my friend and I have so much to strive for. He wants three (3!) Good rolled Eyaslunas, I want high stats on the Thorn armor. The happiness of new content, new good rolls to hunt and a digital tone of rubbish to sort out gives all players a reason to jump into Destiny 2 again – not just old men like me, who have nothing better to do.
However, the festivities must not overshadow the events IGN reported on last week that affect Bungie's work culture. The picture the report paints is a surprise to many as Bungie likes to present themselves as ethically proactive. But the sober truth is that the studio, like many others, needs to make more efforts to create a safe and equal workplace. Bungie's CEO has confirmed the article and promises that the studio will continue to strive for improvements.
We expect nothing else.
B is for Bromance, D is for Destiny
I've never had close friends before. Of course, I have been part of groups with a community that could be summed up as friendship. But then I have mostly been a satellite in a system, with no close connection to any individual member of the group. For a very long time, I thought that was how friendship worked, or that this was how I worked. Then I met my Destiny friend.
Quite early in our relationship, we joined a bunch of other wonderful people and joined a clan. My social affiliation was satisfied and the whole thing was very nice. Slowly but surely, my friend and I began to farm more and more. He on his own initiated closer contact with me and showed a genuine interest in addition to superficial courtesy. Very few people have done this before. It was hot, without me really understanding that it was such a real friendship – platonic friendship – was. Then came a time when he was not online for a few days. Then I realized that this friendship was on another level. I understood how important this person is to me.
Today, I value my Destiny friend as a necessary part of my life. One of the few people I feel I can trust and be myself with. A person I need to have regular contact with to feel good. I try to show my appreciation through thoughtful gifts. He similarly pampers me. Sometimes we joke that my dear wife is jealous, as I spend at least as much time with him as with her. Although she's just happy for us.
My Destiny buddy is caring, knowledgeable and funny. Although he can hold a box, he is sensitive to what is important. The advice he gives is accompanied by factual explanations – especially when it comes to IT! His strategic style of play complements my chaotic devastation. With precision in sight, he covers my flank. And when he focuses on the goal, I light a fire on the surroundings. He's my battle partner and online boyfriend.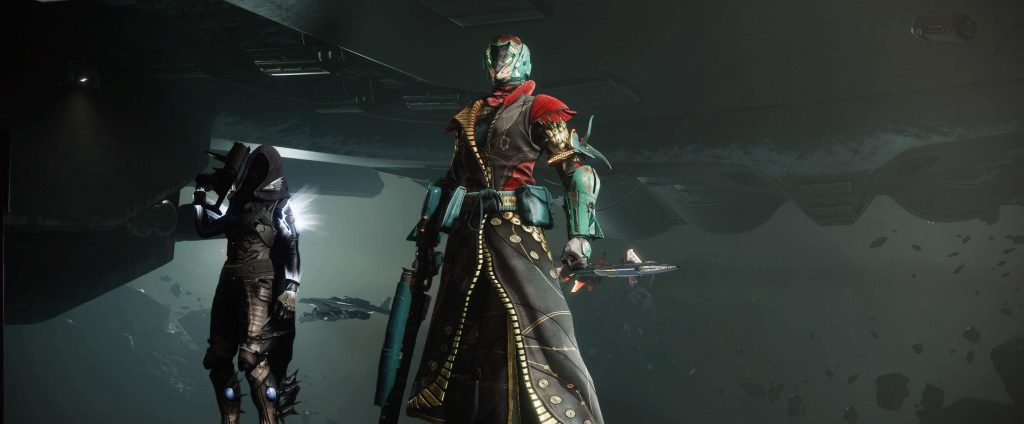 Destiny and later Destiny 2 is the perfect platform for us to farm and spend time. It is a medium that works both as a meeting place when the physical distance is difficult and as relaxation after a long day in reality. We can set common goals to strive for, sprinkle some brain-dead activity, or test our skill and cooperation in Gambit. The game is an environment in which conversations become unpretentious and dynamically oscillate between serious, intimate topics, and light-hearted, game-related topics.
Of course, very many different types of online games can offer this form of meeting places. World of Warcraft is probably the most researched social gaming phenomenon. Fixed Destiny has become something special for us. Over the years, it has become an interest that has become a hobby, that has become a routine that has become a ritual. I have in different rounds (when I found myself in of Destinys many dry periods) tested the water in other online games and tried to drag my Destiny buddy with me. But either the games have flopped or it has not felt the same. Destiny is and will remain in the foreseeable future our game.
The best moments, on the other hand, are when we find time to radiate in reality. Then the game becomes a bridge to other people's lives. People you have never met before can share a meal around the same table. And voices and laughter echo between four walls and not from a pair of headphones. No matter what happens in Destiny, whether it's troublesome bugs or boring adjustments to the game's sandbox, I'll forever be grateful for the game Bungie has given us. Without Destiny had I not met my friend.
Thanks.
The community, one of Destiny's strongest qualities
I'm probably not alone in having found friendship in Destiny. Although there are rotten people in all major groups, I am convinced that Destiny overall have a nice collective. Everything from the visible streams to artists and clans, it is my opinion that the majority of players are nice. There is something in what Bungie has created that is cross-border and arouses interests that people can share. Destiny is the channel through which community can flow.
To put it less bluntly: Destiny has a world, background story and game mechanics that invite community. Everyone is welcome! Everyone can play Destiny!
And I hope and believe that everyone can get a bestie in Destiny. You just need to gate a little.